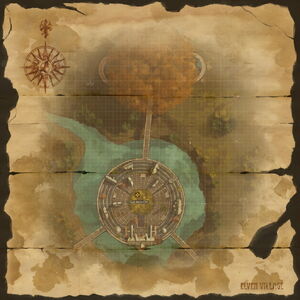 Since the beginning of the world, the Elves have lived in this place harmonizing in the forest under the protection of the revered Mother Tree. It is known as the originating place of Elves. For their long history, the 12 Hierarchs of the Elven race built a strong barrier around the forest to prevent other races' approach. But the society has become more open these days, and the power of the barrier has weakened.
The Elves' devotion to the goddess Eva is readily visible in the architecture and the amount of water within and surrounding the village. 
Territory
Edit
The Elven Village is a part of the Oren territory. The westernmost edge of the Elven Forest borders the Dark Forest, home of the Dark Elven Village and the Neutral Zone. It has the following areas within its boundaries:
Elven Forest
Iris Lake
Elven Fortress
Ad blocker interference detected!
Wikia is a free-to-use site that makes money from advertising. We have a modified experience for viewers using ad blockers

Wikia is not accessible if you've made further modifications. Remove the custom ad blocker rule(s) and the page will load as expected.